Dr. Pelton & Dr. Daniel work toward big leap in computing
January 21, 2020 10:45 AM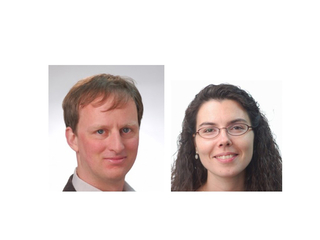 Dr. Matthew Pelton (Physics) and Dr. Marie-Christine Daniel (Chemistry) are working to develop a unique combination of existing chemical structures to enable photon-driven computer functionality even in the computer's most fundamental building blocks. A new three-year grant from the National Science Foundation will enable Dr. Pelton and Dr. Daniel to make faster progress on their project and involve more students.
Please see the
UMBC news
release for more details.
Image: Matt Pelton in his lab. Photo by Marlayna Demond '11 for UMBC.