Dr. DeSouza-Machado receives $430K ROSES 2013 award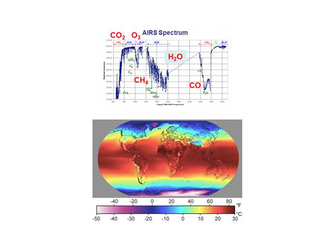 Dr. Sergio DeSouza-Machado, JCET Research Assistant Professor affiliated with the Physics Department, has been selected for a NASA Research Opportunities in Space and Earth Science (ROSES 2013) award, to study changes in the Earth Atmosphere, and evaluate/develop models of these changes. A total of 212 proposals were received, out of which Dr. DeSouza-Machado's proposal was one of 56 that were selected. The three year grant award total is $430K.

For this work, Dr. DeSouza-Machado will be using NASA operational weather satellites to study climate change. The Atmospheric Infrared Sounder (AIRS) instrument on board NASA's Aqua satellite provides global measurements of atmospheric temperatures and concentrations of greenhouse gases such as water vapor, carbon dioxide and ozone. By using probability distribution functions to study changes in AIRS measurements over the life of the instrument (15+ years), the work will provide a new way to study temperature and trace gas concentration evolution and relate them to climate change.

This research will eventually use NOAA and European operational instruments to provide a framework for long term climate change studies in the Atmospheric Spectroscopy Laboratory group.