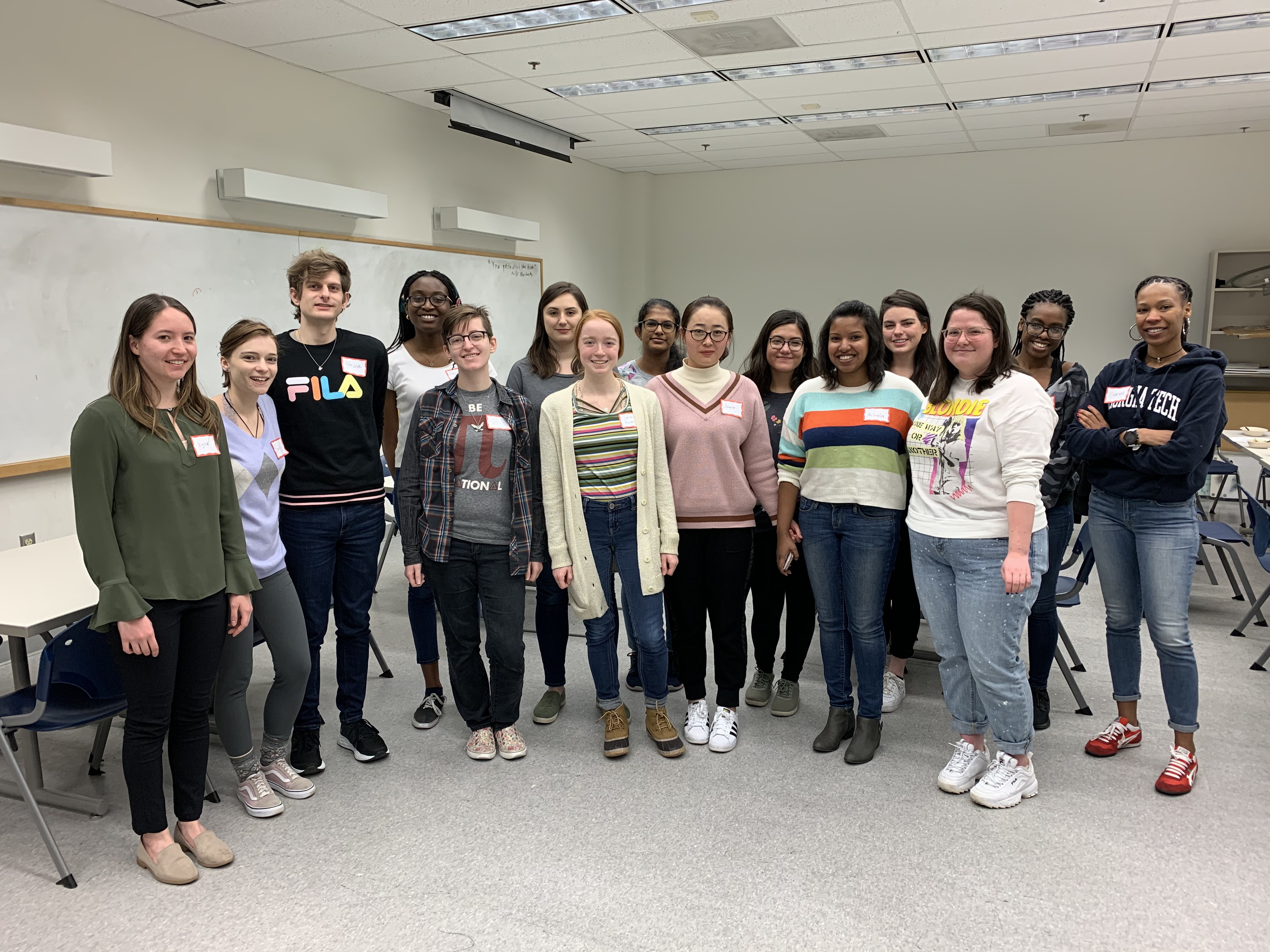 GWIP is a group aimed at building community among women graduate students in the UMBC Physics Department, and increasing participation by women in graduate physics programs and physics careers.
Each year, GWIP hosts a number of events including:
Casual lunches and dinners for building community
Career development workshops and guest speakers
Hosting seminars and colloquia
Outreach and mentoring to undergraduate women physics majors at UMBC
Outreach activities for girls at local K-12 schools
2023 GWIP Event Schedule
GWIP is staying connected during distance learning through a groupme chat.  Please email Kylie Hoffman or Achala Denagamage to be added to our chat.
UMBC GWIP points-of-contact:
Kylie Hoffman
Achala Denagamage
Faculty advisor: Eileen Meyer