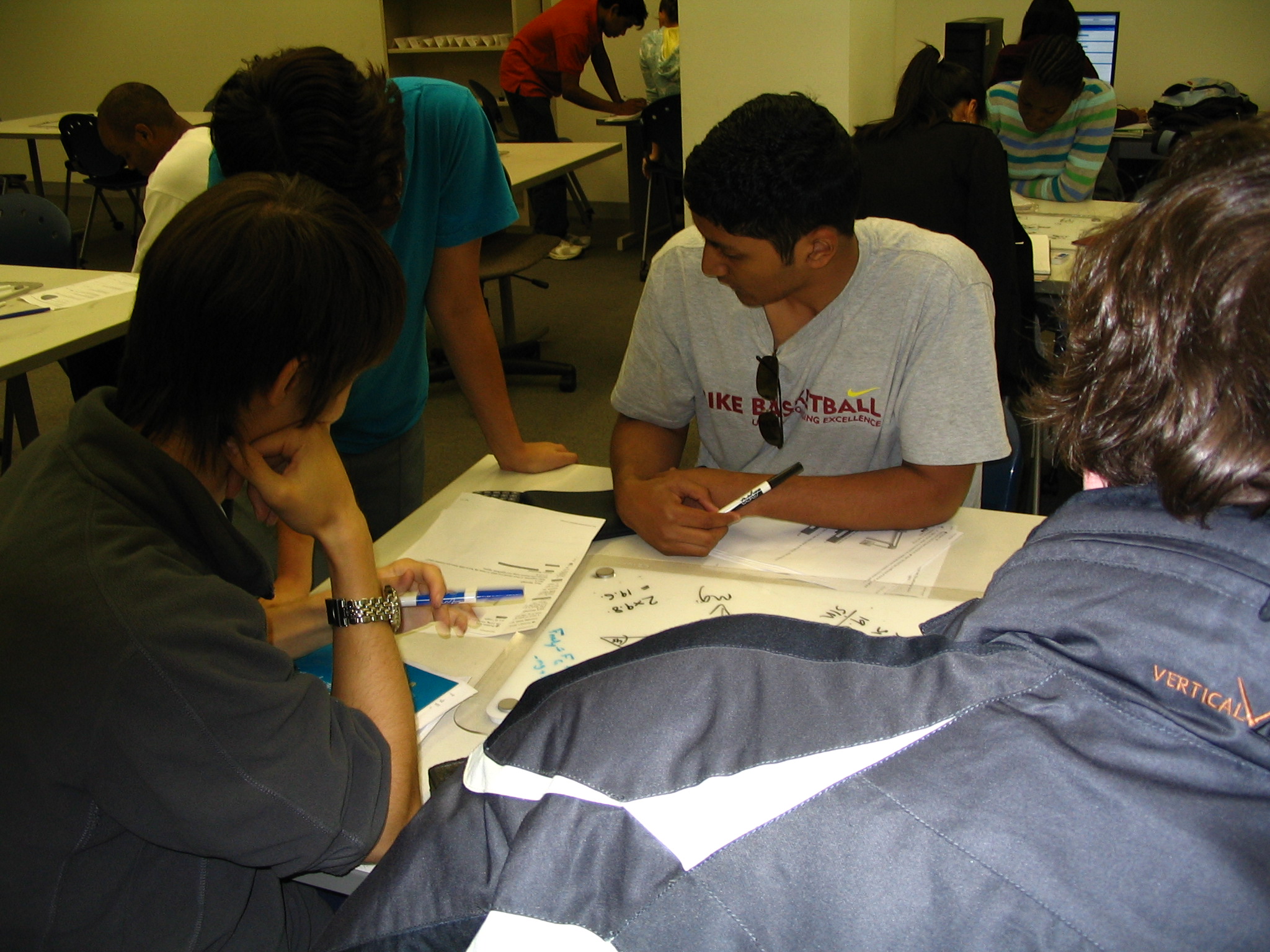 The Department of Physics sponsors the Physics Tutorial Center to assist students in the introductory physics courses
Course instructors and physics graduate students provide one-on-one help on a walk-in basis.  Located in Room 226A of the Physics Building, the center is open approximately 20 hours per week during the fall and spring semesters.
Click here for the current hours and tutor assignments. For more information, please contact Dr. Cody Goolsby-Cole at cagc@umbc.edu.