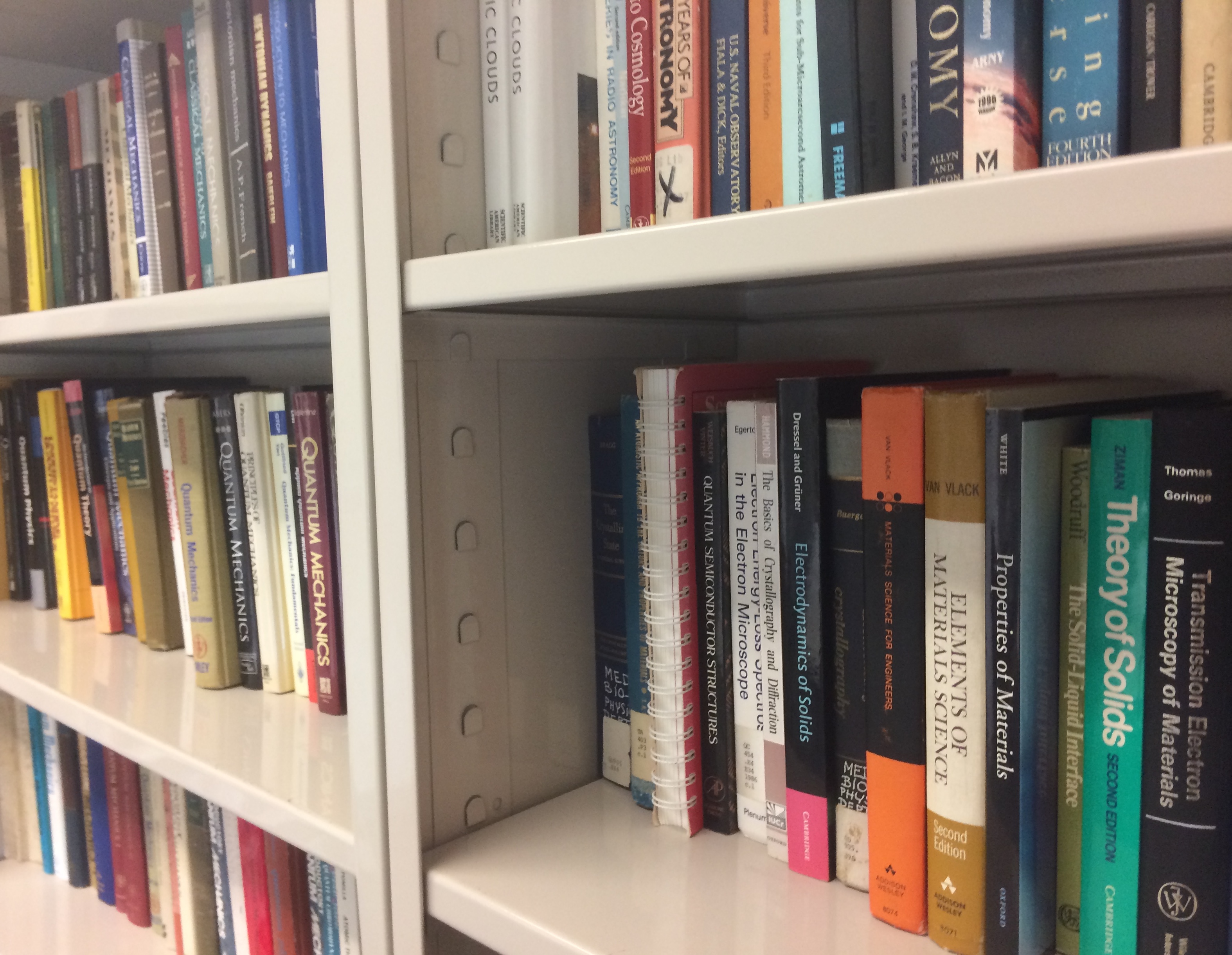 General Info:
A 600-square foot facility located in room 216 of the Physics building.
Named in honor of Dr. Alvin Meckler, Chair of the Physics Department from the founding of UMBC in 1966 until 1987.
Contains over 3000 textbooks and reference books in physics and related fields.
Houses the Physics Department PhD dissertation archive, MS thesis archive, and PhD proposal archive.
Guidelines:
For use by all undergraduate physics majors, as well as Physics Department graduate students, faculty, and staff.
All reading materials must remain in the facility. The Meckler Reading Room is not a lending library.
Key Contacts:
Keypad entry codes for physics majors and grad students:
Book donations, feedback, general info/questions:
Financial support for the Reading Room provided by The Alvin Meckler Memorial Fund.