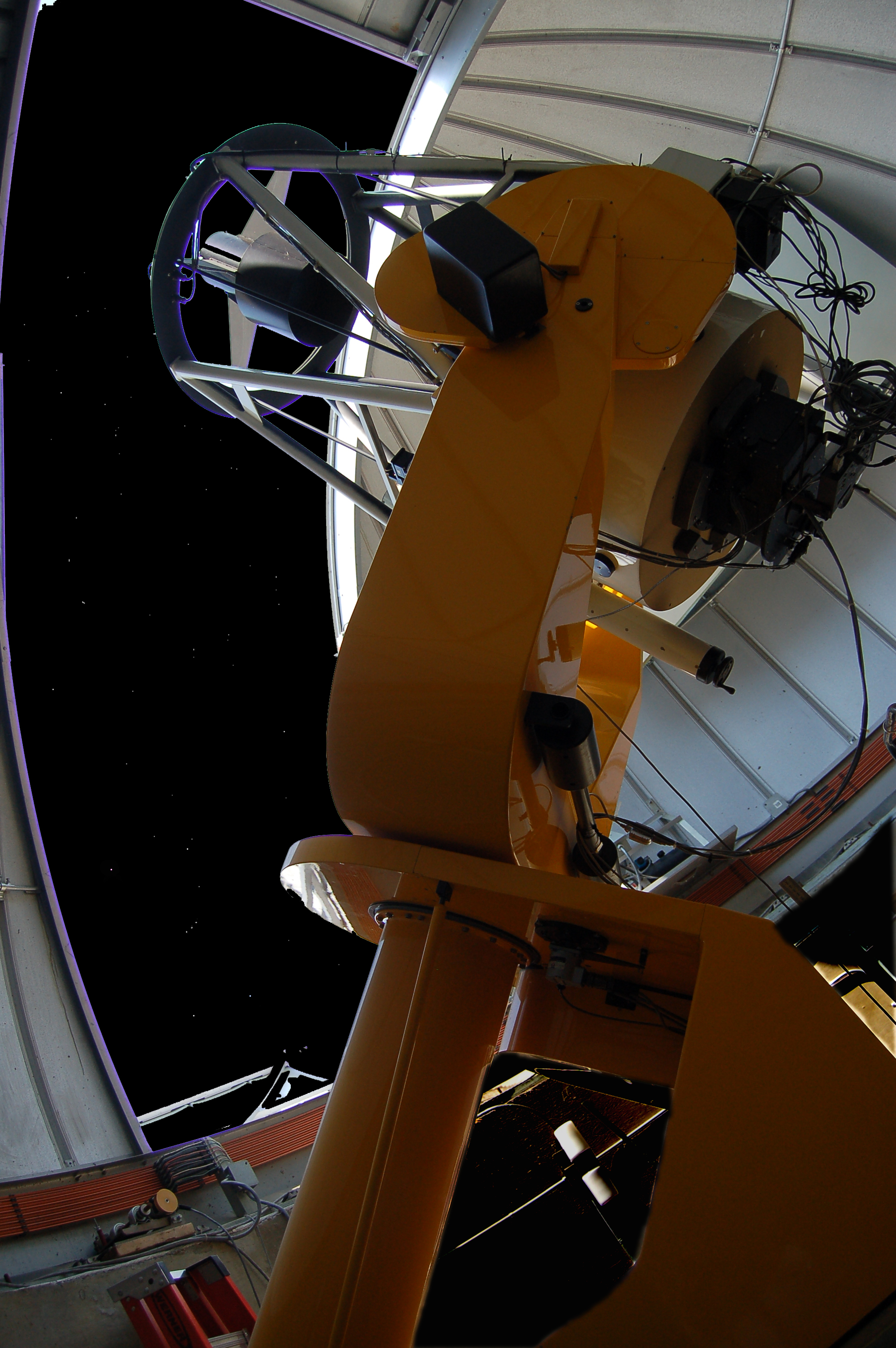 UMBC Telescope Open Houses will be the first Thursday of every month, rain or shine. Please e-mail observatory@umbc.edu for session information.
During open houses, you will be able to visit the control room for the telescope as well as the actual telescope dome to see the telescope itself. Each step along the way involves a description of how the telescope works and how we use it to observe astronomical events.
For each open house, a feature educational talk will be delivered in the main auditorium (room 401) discussing current major astronomical events and interesting locations in our universe, particularly those we can witness from UMBC. These talks are about 10-15 minutes in length and are geared toward ages 12-16.
Additionally, we will have presentations of images obtained by the telescope of astronomical objects visible from the UMBC Observatory. These targets typically include planets within the solar system, Galactic globular clusters, nearby nebulae and more distant galaxies.
Whenever we can, we'll open the telescope dome and ask participants to assist in astronomical observations of objects visible that particular night.
Check the UMBC Observatory Facebook page for the latest news.
Please Note
The Telescope is located in a dome on top of the Physics Building on the UMBC campus.  Access to the dome involves climbing & descending 2 ladders, which may be a challenge to some visitors such as children under 5 years old, and people with physical disabilities. Please refer to the Dome Access page to avoid disappointment.
[Other constraints allowing] we are also happy to provide 'private tours' on day/nights for groups outside the regular open houses. Such groups generally are from local schools, scout troops, astronomical societies, etc. Please send an e-mail to observatory@umbc.edu if you wish to schedule such a tour.
Directions
Please click here for directions to campus.