UMBC Observatory Open House
Pluto & Trans-Neptunian Objects
Thursday, February 7, 2019
7:30 PM - 8:30 PM
Physics : 401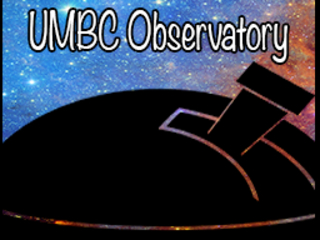 Join us on February 7th, 2019 beneath the UMBC Observatory for a discussion on Pluto and other objects beyond the orbit of Neptune!
Parking is free & available in the vicinity of the Physics Building on UMBC Campus.
Doors Open at 7pm. Light Snacks and Drinks provided.
Event is Rain or Shine!
All events are free and all are welcome!
For more detailed information, consult our website at
observatory.umbc.edu.
Follow us on social media and our
myUMBC group
.